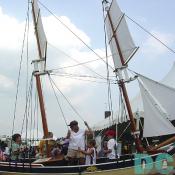 Gallery: Waterways
Water Ways: Mid-Atlantic Maritime Communities celebrates the coastal region stretching from Long Island, New York, through New Jersey, Delaware, Maryland, and Virginia to the Outerbanks of North Carolina. Maritime workers and artisans from 15...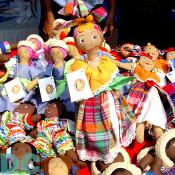 Gallery: Haiti
Haiti: Freedom and Creativity from the Mountains to the Sea marks the 200th anniversary of Haiti's independence. The first nation to free itself from both colonialism and slavery at the same time, Haiti today stands at another momentous crossroads. The ...
Gallery: Nuestra Musica
Nuestra Música: Music in Latino Culture will present the Latino face of American life through music and dance. Building on the accomplishments of the Smithsonian Folkways Recording Initiative, "Tradiciones/Traditions," Nuestra Música: Music in Latino...