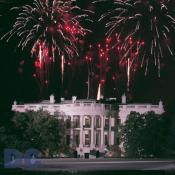 Gallery: A Celebration of Freedom
Thousands of Americans gathered on the Ellipse to celebrate the spirit of freedom and inaguration of President George W. Bush.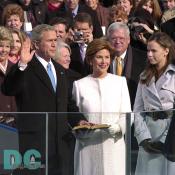 Gallery: Inauguration (Swearing-In) Ceremony
The inaugural swearing-in ceremony marks the end of George W. Bush's first presidential term and the beginning of his next.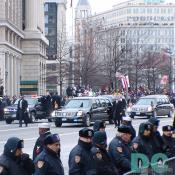 Gallery: Official Presidential Escort *
The Presidential Escort lead George W. Bush and the president's party from the U.S. Capitol through the Cordon of
Honor along Pennsylvania Avenue to the White House.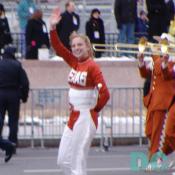 Gallery: Inaugural Parade
Spectators enjoyed a procession of over 11,000 participants marching along a 1.7 mile stretch of Pennslyvania Avenue.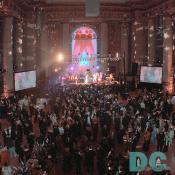 Gallery: Inaugural Balls
More than 50,000 Americans joined President Bush, Mrs. Laura Bush, Vice-President Cheney, Mrs. Lynne Cheney, and all-star performers for a memorable evening.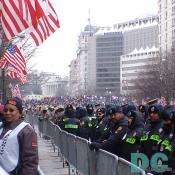 Gallery: Inaugural Security
Security for each Inauguration event site was made possible through the collective efforts of federal, state, and local partner agencies.