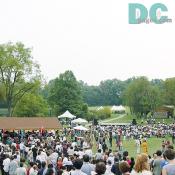 Once a year DC area Japanese communities get together to celebrate the coming of autumn with great entertainment. People had lots of fun with Japanese food, traditional toys and performances.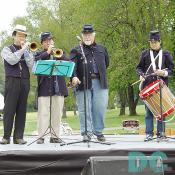 At the opening ceremony, volunteer gentlemen presented venerable march bugles of the Civil War.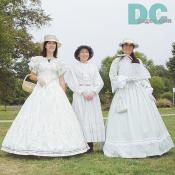 Ladies exhibited luxurious costumes of the latter half of the nineteenth century in the U.S.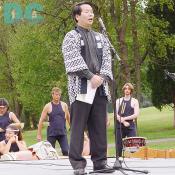 Mr. Kadoya, President of JCAW, made a speech at the begining of the ceremony. "Enjoy Akimatsuri!" The Japan Commerce Association of Washington, D.C., Inc. was organized to encourage friendship and communication between the American and the Japanese business community in the Washington, D.C. area, and to promote mutual understanding between American and Japanese society through education, charity and sport. Address: 1020 19th Street, N.W., Lower Lobby Suite 40 Washington, D.C. 20036 Tel. (202) 463-3947 Fax. (202) 463-3948 URL: http://www.jcaw.org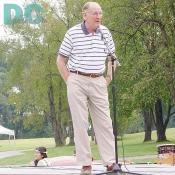 Mr. Breer, President of JASW also gave a speech for participants of the festival, and thanked tons of volunteers. The Japan-America Society of Washington is a nonprofit, nonpartisan educational and cultural organization of individuals and institutions with an interest in Japan and U.S.-Japan relations. Address: 1020 19th Street, NW, Suite LL 40, Washington, D.C. 20036-6117
Phone: 202-833-2210 or Fax: 202-833-2456 URL: www.us-japan.org/dc Email: jaswdc@us-japan.org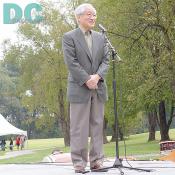 Ambassador Kato from Embassy of Japan was delighted to particitate in the Akimatsuri. Embassy of Japan in Washington, DC Address: 2520 Massachusetts Avenue NW, Washington D.C. 20008 Tel: 202.238.6700 fax: 202.328.2187 URL: www.us.emb-japan.go.jp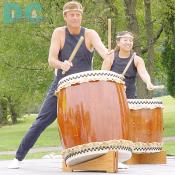 A team of Nen Daiko (Japanese Drum Performance) fascinated a large audience with powerful sound. They played famous Japanese music, such as Taketombo, Hiromatsuri, Matsuri, and Yamabiko.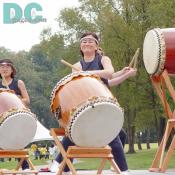 A lady performer called the tune and showed great performances.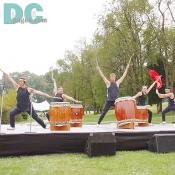 The finale of the Nen Daiko was fantastic!!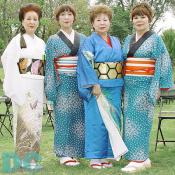 Members of Japanese traditional dance were wearing beautiful kimonos. Japan Association of Culture on Common Music (Jaccom) URL: www.jaccom.or.jp Contact: Debbie Hagens, Washington, DC Branch President Address: 3081 Bridgeton CT Woodbridge, VA 22192-1152 Tel: 703-491-3686
Email: jacksan9@juno.com *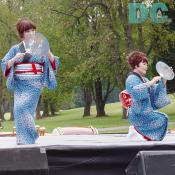 Japanese Dance performers played Sumida-gawa, Shuzenzi-Story, and Hanagasa-Ondo.
The main dancer played with a unique Japanese mask.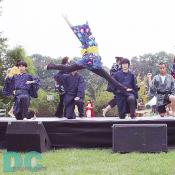 Wa- cocoro, a student dance team from Towson Univ. showed wonderful performance on the stage.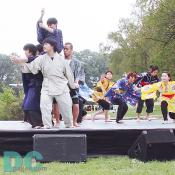 By dancing the Japanese dancers described a situation that fishermen and their family were celebrating a good bag.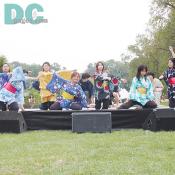 People were entertained by cocoro's creative dance with colorful kimonos.